Why Rent a Condo?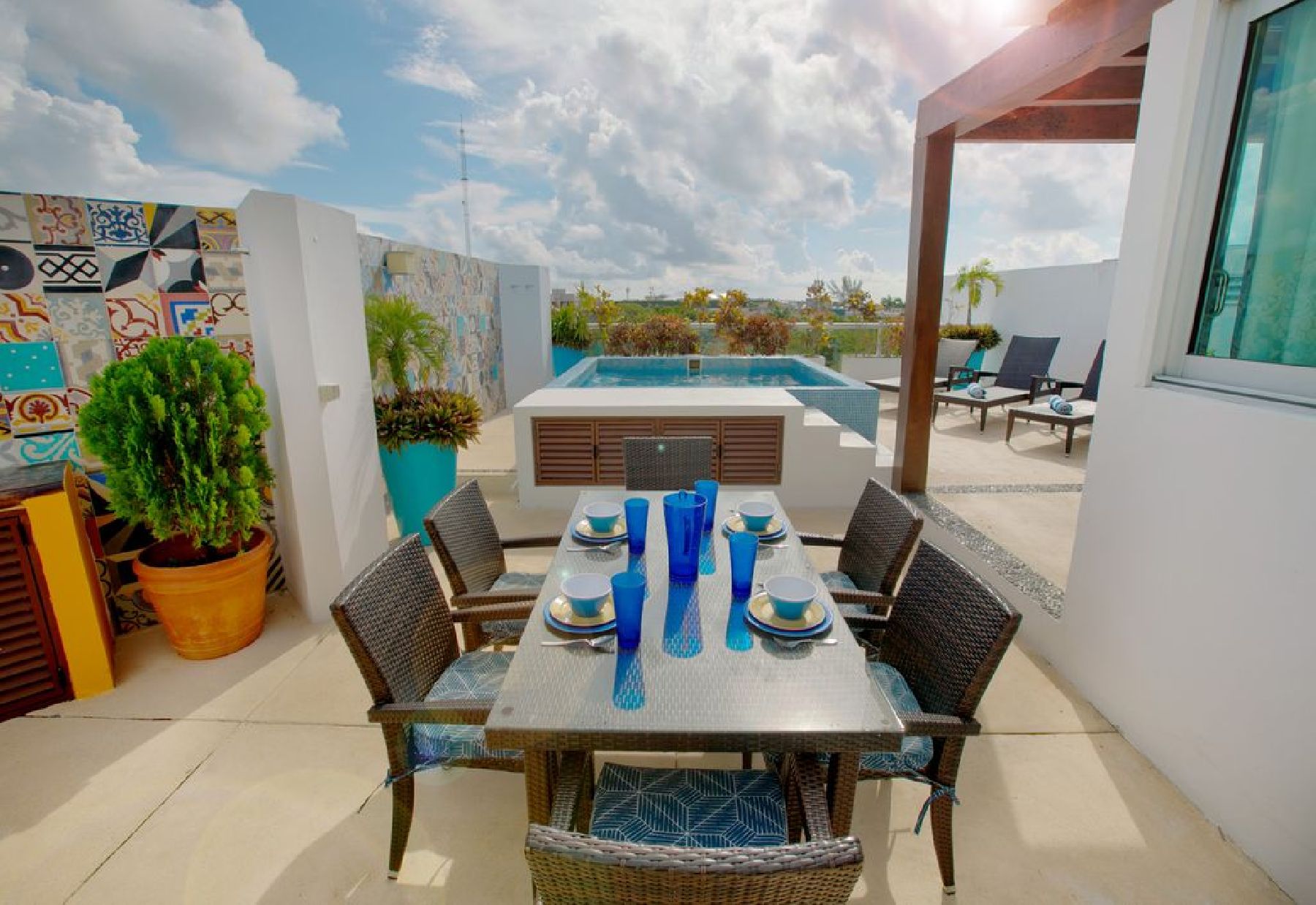 I have been renting condos or homes on my travels for well over a decade. The first time was a European trip with a group of friends. We couldn't believe we scored a gorgeous three bedroom condo in the heart of Barcelona for the same price as a small hotel room. We considered ourselves super lucky. It must have been a fluke, we thought. But then a week later in Southern Spain we scored an even nicer house with a private pool and gorgeous views...again for about the same price as one hotel room. Since then I've been hooked and almost always rent a private residence.
So let's look at some benefits of renting a condo/home vs. staying at a hotel or all inclusive resort.

Cost: Renting a condo or house is almost always less expensive (per person) than renting a hotel room. There is so much more value in renting a condo/home and the cost savings are considerable!
Space: Compare a 200 square foot hotel room to a 1500 square foot condo/home. That's right..there really is no comparison. Being on top of each other in a small hotel room just seems a lot less relaxing. Condos and homes almost always have a balcony and some private outdoor space which is rare at a hotel.
Accommodating Groups: When you travel with a group of more than 4 people, you will often need more than one hotel room. This can not only raise your costs significantly but also separates the group which defeats the whole purpose of traveling together.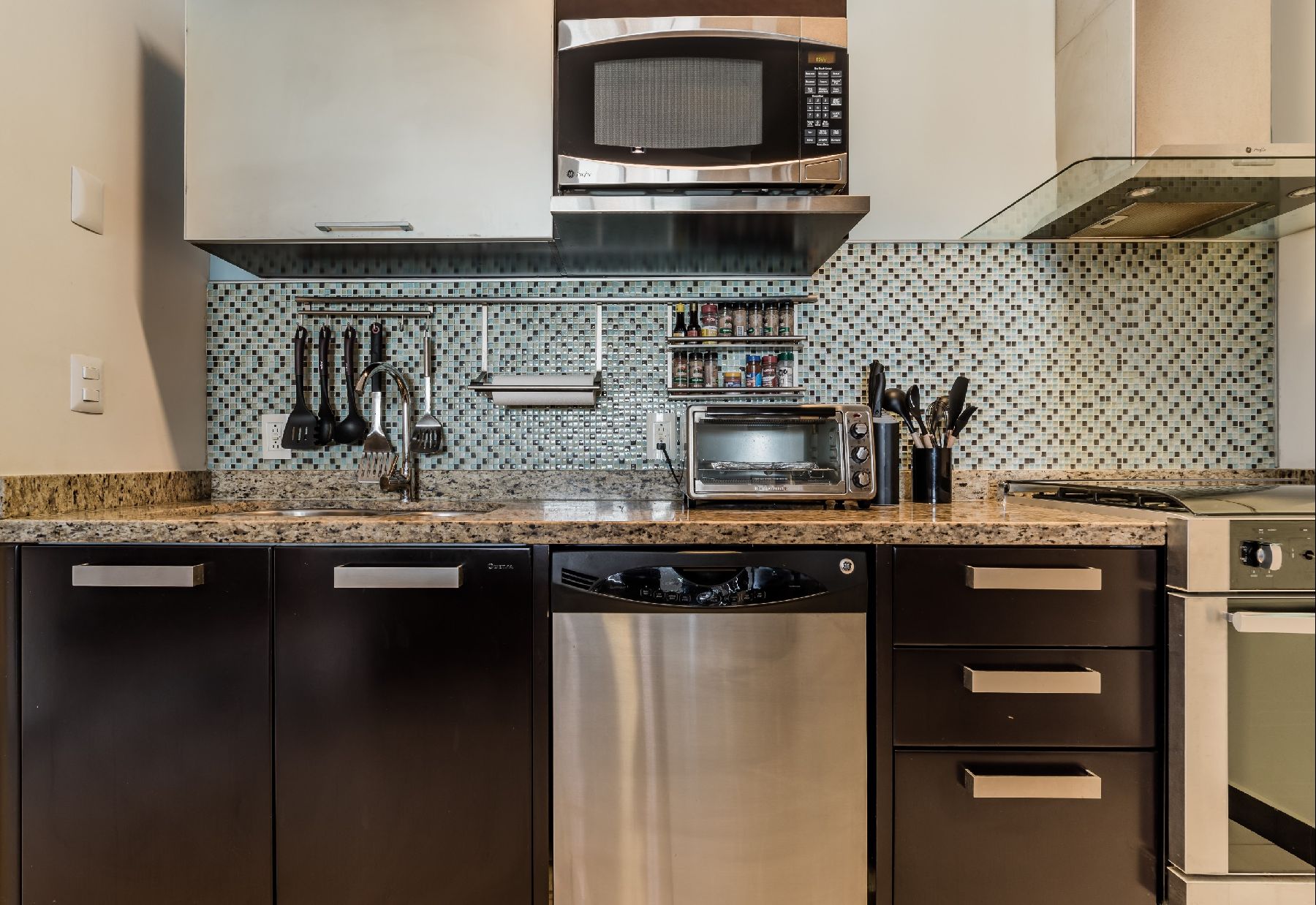 Food/Alcohol: How many times have you been to an all inclusive resort - even a four or five star - and you dreaded eating the food? The alcohol was even worse! If so, you're not alone. Just read Tripadvisor reviews and you'll see this common complaint for any given resort. No matter where you stay, the buffet is mostly the same kind of food recycled night after night. Trying to get a reservation at the nicer a-la-carte restaurants that some hotels offer is almost impossible - at least for a decent time slot - and not for the faint of heart. The drinks are dismal, with cheap headache-inducing wine and watered down beer. Again...just read the reviews on Tripadvisor and you will see what I mean. 
When you rent a condo you can make the meals you like, with the same foods you eat at home, and then go out to any number of great restaurants when you feel like it. Variety and good quality are all available. Want a good beer? Your favourite wine? The grocery stores in many developed tourist areas, and certainly in Playa del Carmen sell the same wine, beer and spirits as your home country. So if you want that nice glass of Californian Merlot, or New Zealand Sauvignon Blanc on your rooftop patio while you BBQ steak or shrimp...you'll get it! Someone in your group have allergies? Or like specific kinds of food? No problem... cook as you do normally at home, and enjoy hundreds of restaurant choices - many vegetarian, gluten-free etc, rather than a small handful of restaurants at resorts. 
Another challenge with hotel restaurants is the long line ups to get into them, or the undesirable time slots for reservations. I remember one time we were at an all inclusive resor, the only time we could ever get a dinner reservation was 5 p.m. even when we booked far in advance. Who wants to eat at 5 p.m. especially when you just a huge buffett lunch at 1 p.m.? The undesirable reservation times, the line ups, the rules and the quality of food and drink make most dining experiences at all inclusive resorts less than ideal.
An Authentic Experience: When you go to a resort, it can be relaxing - and sometimes that is all you desire. But to say you've experienced the Mayan Riviera when all you've done is really check into your hotel along the highway and sit on one beach.... well it certainly isn't a whole experience now is it? In my opinion, if you'd like to explore an area and really get to know a town, renting a condo/home in that town and being free to roam is the best way to have an authentic experience. Many people who have stayed in our condos have taken day trips to half a dozen towns in the area, visited many fantastic beaches, some secluded cenotes, talked with locals, had the best meal at a family run restaurant, shopped for unique items from local artisans etc. In our opinion, it is a more enriched experience.
Privacy: I like people - I really do! But I hate the lack of privacy at resorts/hotels. When you are at their beach, or pool, you seem to always have someone mere inches away. The resorts stack the beach chairs like soup cans, so you are elbow to elbow with a stranger. And, don't even get me started on having to go down to the pool at 6 a.m. to reserve your lounger. Who goes on vacation to wake up that early anyway? When you do finally snag that free spot at the pool and settle in to read a book and sip your margarita ...the water areobics class begins with 80s music blaring and an instructor in a Speedo using a microphone! Just lovely! Not what I consider relaxing. When you rent a condo or home you can enjoy the amenities usually with just a handful of others or just chill in your private outdoor space with your family or friends. Now that is pure bliss.
Okay, clearly I strongly prefer renting a home during travels but you should decide for yourself. If you haven't tried it yet, give it a shot. Once you do, don't be surprised if it becomes your preferred way to travel.